The latest from the
World Mining Equipment
Video Library
View



Uranium Emerging as Go-to Energy Source

The mining industry is one of a few industries that not only supports energy production, but also benefits from it. On the fossil fuel side, coal and oil sands are mined and converted to Btu's. Similarly, for the green energy sector, the industry mines and refines uranium, which is a base load fuel for power generation, like coal and natural gas. The mining industry also supplies the many different metals that are used for solar arrays, windmills, batteries, hydrogen fuel cells, etc. And, most important, it mines and refines the copper that transfers those electrons from the power generator to the end user. The metal mining side of the business is currently hedging around a massive transition to renewable power for both power generation and transportation, which would mean a shift away from coal and petroleum products. While the International Energy Agency supports that notion, it also documents how .... read more


Steve Fiscor, Publisher & Editor in Chief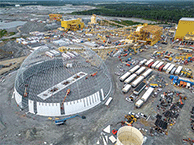 Construction Nears Completion at Côté Gold Mine
IAMGOLD Corp. provided a progress report for construction at its Côté gold project located in Ontario, Canada. Production is expected to commence in early 2024. At the end of September, overall project progress was estimated to be 90.6% complete, with construction progress approximately 92% complete. "It is an exciting time for IAMGOLD as we near the finish line of .... read more
Albemarle Withdraws Bid to Purchase Liontown
Albemarle Corp. said it will not pursue a binding agreement to purchase Liontown Resources Ltd. and has formally withdrawn its non-binding offer to Liontown's board. The decision comes as Albemarle nears the end of its exclusive due diligence process. "Our engagement with the Liontown team has been meaningful and productive. We appreciate the level of cooperation we have received, and we thank the entire team for their efforts," said Kent Masters, CEO of Albemarle. "That said, moving forward with the acquisition, at this time .... read more

Top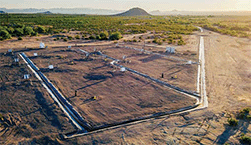 Florence Copper's UIC Permit is Now Effective
Taseko Mines Ltd. announce that the U.S. Environmental Protection Agency (EPA) has confirmed that no appeals have been received and Florence Copper's final Underground Injection Control (UIC) permit is now effective. "Successful completion of the UIC permitting process is a result of Taseko's long-term development approach..... read more


Suncor to Acquire TotalEnergies' Canadian Oil Sands Operations
Suncor Energy has agreed to purchase TotalEnergies EP Canada Ltd., which holds a 31.23% working interest in the Fort Hills oil sands mining project for C$1.468 billion ($1.069 billion). The acquisition will add 61,000 barrels per day of net bitumen production capacity and 675 million barrels of proven and probable reserves to Suncor's existing oil sands portfolio. Regulatory approvals have been received and, subject to closing, the transaction will have an effective date of April 1, 2023. "The transaction secures additional long-term bitumen supply .... read more


| | |
| --- | --- |
| AROUND THE WORLD - USA & CANADA | |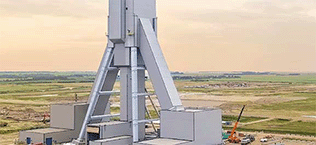 BHP Approves $4.9B Jansen Stage 2 Potash Project
BHP has approved an investment of $4.9 billion for Stage 2 of the Jansen potash project in Saskatchewan, Canada. This follows BHP's approval of $5.7 billion for Stage 1 of the Jansen potash project in August 2021 and a pre-Jansen Stage 1 investment of $4.5 billion. "This is .... read more


SSR Mining Sells Sunrise Lake Exploration Property
SSR Mining Inc. said it will sell its Sunrise Lake Property to Honey Badger Silver Inc. in exchange for a 4% net smelter return (NSR) royalty on the property. Under the terms of the agreement, at any time until commencement of construction activities, 2% of the NSR royalty can be repurchased by Honey Badger for $10 million. Sunrise Lake is an early-stage, greenfield exploration property located in the Northwest Territories, 130 km northeast of Yellowknife. The property hosts silver-gold and base metal mineralization outlined by more than ....read more

Top
Ore Processing Operations Resume at Pumpkin Hollow
Nevada Copper Corp. has restarted processing operations at its Pumpkin Hollow underground mine near Yerington, Nevada, with the first ore being fed to the mill. "The restart of the mill has been orchestrated through careful planning and establishing the infrastructure needed to ensure sustained process plant operations, including the building of significant surface stockpiles and progression on critical capital projects," said Randy Buffington, president and CEO of Nevada Copper. "We are now well positioned to move toward steady state operations .... read more


| | |
| --- | --- |
| AROUND THE WORLD - Latin America | |
Panama Modifies Agreement with FQM
The Panamanian Government has reportedly modified a mining contract with Minera Panamá, a subsidiary of First Quantum Minerals (FQM), a Canadian mining company that operates the largest open-pit copper mine in Central America. These modifications were made .... read more


Top
The Strike Ends at Peñasquito Mine in Mexico
Newmont Corp. said it has reached an agreement with the National Union of Mine, Metal, and Allied Workers of the Mexican Republic to end the strike initiated by the union on June 7, 2023, at the company's Peñasquito mine located in the Mexican state of Zacatecas. On October 13, 2023, Newmont and the union submitted the agreement to the Mexican Labor Court, which gave its approval, thus ending the strike. The strike was initiated by the union demanding the company pay additional profit sharing, equivalent to double the amount agreed ... read more


| | |
| --- | --- |
| AROUND THE WORLD - Australasia | |
Ramu Resumes Production Following Earthquake
Nickel 28 Capital Corp. said the Ramu mine's high-pressure acid leach (HPAL) plant, located near Basumuk on the north coast of Papua New Guinea (PNG), has successfully resumed full production following an earthquake on October 7. The earthquake, which had a magnitude of 6.7 …. read more


Top

Mungari Plant Expansion Awarded to GR Engineering
Evolution Mining Ltd. awarded a contract to GR Engineering Services Ltd. to complete the plant expansion works at its Mungari mine, located 20 km west of Kalgoorlie, Western Australia. These works are expected to total A$155 million ($98.8 million) and are part of the previously announced A$250 million ($159.2 million) commitment to increase the site's processing capacity from 2 million metric tons per year (mt/y) to 4.2 million mt/y. Planning is well progressed, including initial engineering design and procurement work  …. read more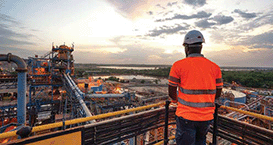 Barrick Invests in Major Expansion for Lumwana
The transformation of the Lumwana mine into a world-class producer will provide strong impetus for the government's thrust to revive the country's copper industry, Barrick Gold President and CEO Mark Bristow said after a meeting with Zambian President Hakainde Hichilema on October 3, 2023. Barrick will invest nearly …. read more
Top
Kombat Mine Ships First Copper Concentrate
Trigon Metals Inc. shipped its first copper concentrate from the Kombat mine in Namibia on Friday, September 29. During the September, the company said mining operations continued to perform well, providing a consistent plant feed averaging 1.2% copper in line with the mine plan. "This is another tremendous milestone for the team at Kombat, as cash flow begins," said Jed Richardson, president and CEO, Trigon. "Mining and milling operations are performing optimally." The Kombat Mill operated 23 days in September at an average daily .... read more




Kemi Chromite Mine in Finland Expects to Become First Carbon-neutral Mine by 2025
Outokumpu, a global leader in sustainable stainless steel, is accelerating the green transition. To help meet its emissions reduction targets, the company's Kemi mine in Finland will become carbon neutral by 2025. The mine .... read more


Top
Finnish Court Restores Kittila's Operating Permit
The Supreme Administrative Court of Finland (SAC) issued its ruling on Kittila's operating permit and has restored the mine's operating permit to 2 million metric tons per year (mt/y). "We are pleased with the positive ruling by the SAC, which allows Kittila to continue to operate at a rate of 2 million mt/y." said Ammar Al-Joundi, president and CEO, Agnico Eagle Mines Ltd. (AEM), the Canadian company that owns and operates the mine. "This ruling is consistent with our excellent environmental performance at Kittila, where we are well below .... read more



| | |
| --- | --- |
| FEATURE - Gold Recovery | |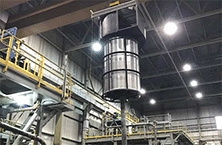 Processing Gold Efficiently
Recent advances in leaching and adsorption are allowing operators to process more ore sustainably and reduce costs

By Steve Fiscor, Editor-in-Chief

The experts that design gold recovery systems share common ground. They emphasize that it's important to understand the process and to also understand that what works for one gold camp might not work as well for another. Cyanidation was first used to recover gold more than 100 years ago, but gold extraction with cyanide really did not gain in popularity until the late 1980s. Even though it's a universally accepted practice today, the technique continues to evolve. The engineers and metallurgists that built many of those initial plants used a similar recipe for the flowsheet design and they worked well, but there was room for improvement. The improvement is not necessarily an increase in gold recovery as much as an efficient increase .... read more



For more companies with products in the Mineral Processing market -
Go Here
| | |
| --- | --- |
| FEATURE - Shotcrete | |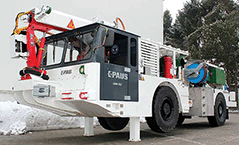 New Shotcrete Solutions Spray More Concrete
The newest machines outperform predecessor models, and feature comfortable cabs and advanced technologies

By Jesse Morton, Technical Writer

The newest concrete mixers, transport units and shotcrete machines are designed to help miners spray more concrete and get better spraying results. They can also feature some of the latest electrification and digitization technologies. The suppliers told E&MJ that operators will appreciate the comfortable new cabs, managers will benefit from the higher efficiency and output, and investors will value the safety features and low-emission operation options. Other capabilities listed show the machines were designed to meet the pressing needs of miners today. .... read more

Top

For more companies with products in the Concrete market -
Go Here
| | |
| --- | --- |
| FEATURE - Engines & Drive Trains | |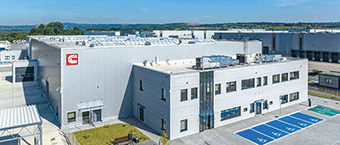 Putting Power to Pedal
We look at new developments for mining engines and drivetrains.

By Carly Leonida, European Editor.

Engines and drivetrains are the unsung heroes of mine sites the world over. The prime movers behind the pedal of every truck and loader. But out of sight doesn't mean out of mind. While electric and battery-electric options are growing in popularity, their global population is still dwarfed by diesel-driven equivalents. In addition to expanding their portfolios with electrified, and even some hydrogen-powered technologies, OEMs are working hard to improve the efficiency of their diesel units, extending asset lifespans wherever possible and driving down .... read more


For more companies with products in the Engines market -
Go Here
| | |
| --- | --- |
| FEATURE - Recycle and Reuse | |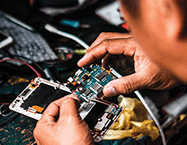 Recycling Reduces Pressure on Primary Metals Producers
We explore the potential for metals recycling to enhance traditional mining business models.

By Carly Leonida, European Editor.

On September, 28, 2023, leaders from 50 countries came together for a firstof- its-kind event hosted by the International Energy Agency (IEA). The Critical Minerals and Clean Energy Summit built upon the ministerial mandate given to the IEA in 2022 to further its work on critical minerals — the materials at the heart of key clean energy technologies, such as wind turbines, electric vehicles (EV) and solar panels. The IEA has been asked by governments around the world to make recommendations on options to diversify supplies of critical minerals and clean energy technology manufacturing, and the summit followed the publication of the IEA's inaugural .... read more

Top


For more companies with products in the Mineral Processing market -
Go Here
| | |
| --- | --- |
| Video Presentations | |
The latest listings from the World Mining Equipment Video Library - to view the video, click the image.
For more details on the Video Hub -

Go Here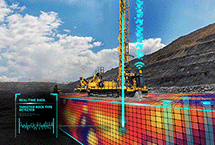 Orica and Caterpillar Collaborate to Improve Workflows
Orica and Caterpillar Inc. are teaming up to improve real-time data exchange and develop integrated workflows across the mining value chain. The collaboration is aimed at providing customers with intelligence to improve decision-making and optimise their entire operations. The mining industry has started to unlock the potential of combining data .... read more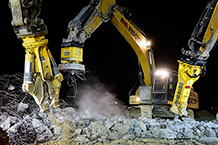 Epiroc To Consolidate European Manufacturing Of Hydraulic Attachment Tools
Epiroc says it is taking actions to promote efficiency within its Tools & Attachments segment. Mainly, it will consolidate the hydraulic attachment tools manufacturing in Europe to other existing production facilities in Kalmar and Fagersta, Sweden, and Dermbach, Germany. As a result, the manufacturing in Essen, Germany, will be closed by the ....read more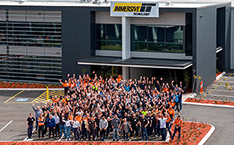 Immersive Technologies Opens New Production Facility
Immersive Technologies celebrated the official opening of the company's new production campus with a ceremony for their employees. The new facility located in Perth, Australia is 60% larger than the previous facility and is the global base for manufacturing, hardware engineering and logistics. All advanced equipment simulators and .... read more

Top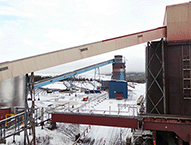 LKAB Chooses ABB's Gearless Conveyor Drives
LKAB has awarded ABB a contract to install two ABB Gearless Conveyor Drives (GCDs) on the existing conveyor belt system at its Malmberget mine near Gällivare, Norrbotten County, Lapland, the most northern province in Sweden. ABB's installation engineers and project management team face the challenge of working in a tight space at around 1,250 meters ....read more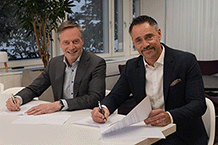 Sandvik and SSAB Agree Deal for Fossil Free Steel Mining Equipment
Sandvik Mining and Rock Solutions and steelmaker SSAB have signed a letter of intent to secure fossil-free steel for use initially in the production of Sandvik's loaders and trucks. SSAB aims to deliver fossil-free steel to the market on a commercial scale during 2026, and the letter of intent ensures Sandvik secures its required volumes within SSAB's production capacity .... read more


Liebherr Launch R 930 Tunnel Crawler Excavator
Liebherr's R 930 Tunnel has been designed with underground construction and quarrying in mind, specifically the tight spaces and difficult access they present. It replaces the R 924 Compact Tunnel to allow for high-level performance in all types of underground applications, says the company. The R 930 Tunnel's attachment, available in two lengths, features a bearing that can swivel .... read more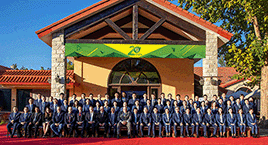 MMD - 20 Years in China
MMD was founded in 1978 focusing on the underground UK coal industry, initially designing and manufacturing inline breakers. After years of expanding into different countries around the world, MMD opened its first office in China in the 1990s and then created a representative office in 1997 and registered .…. read more

Top
Denmark's Leading Sand Specialist Chooses CDE
Dansand A/S has announced plans for a new state-of-the-art ultra fines recovery system, designed and engineered by wet processing experts CDE, for its main site in Addit, north of Brædstrup. After more than fifty years of operation, Dansand A/S, owned by PKB Holdings and Sibelco, the world's largest supplier of minerals, has now reached ground ....read more
DECEMBER 4-8, 2023: The American Exploration & Mining Association's annual meeting, Nugget Casino, Sparks, Nevada, USA.
Contact: Web: www.miningamerica.org
FEBRUARY 25-28, 2024: Society for Mining, Metallurgy and Exploration (SME), Phoenix, Arizona, USA.
Contact: Web: www.smenet.org
MARCH 3-6, 2024: Prospectors & Developers Association of Canada (PDAC), Toronto, Canada.
Contact: Web: www.pdac.ca
SEPTEMBER 24-26, 2024: MineExpo International 2024, Las Vegas, Nevada, USA.
Contact: Web: https://www.minexpo.com/
APRIL 6-9, 2025: Haulage and Loading, Tucson, Arizona, USA.
Contact: Web: https://www.haulageandloading.com/
JUNE 3-5 2025: US Coal Show - Longwall Edition, Pittsburgh, PA. USA
Contact: Web: https://www.uscoalshow.com
| | |
| --- | --- |
| WHO'S MOVING WHERE | |

Matt Walker was named CEO of Anglo American's marketing business, following Peter Whitcutt's decision to step down after 33 years with Anglo American. Walker joined Anglo American's finance team in 2007 and has served as group head of corporate finance since 2021, following three years as Group Treasurer. He has held a number of senior finance and other roles across Anglo American, including as CFO of the copper business in Chile.
Chris Neville has been promoted to vice president and general manager of Hecla Mining's Lucky Friday mine. With 30 years of mining experience, Chris has risen through the Hecla ranks having started with the company in 1992 as a student engineer trainee at the Lucky Friday mine. He has spent the majority of his career at Hecla and has held a variety of positions at Lucky Friday, Greens Creek, and Hecla's corporate office in Coeur d'Alene, Idaho.

Michael Wegleitner , director, health and safety for Hecla Mining is retiring. During his 11 years with Hecla, he promoted the CORESafety campaign to advance a stronger safety culture within the mining industry. Wegleitner also designed and implemented Hecla's Safety & Health Management System and its plan to help keep sites safe during the COVID-19 pandemic.

Luca Mining Corp. appointed Chris Richings as vice president-technical. He was the former director of technical services for Lundin Mining's Josemaria Project and the Candelaria operations.

Sovereign Metals Ltd. appointed Frank Eagar as managing director and CEO. He has more than 20 years' experience in the financing, permitting, development and operation of mining projects with a strong focus in southern Africa.

Caterpillar announced that Joseph E. Creed , group president for its Energy & Transportation division, has been appointed COO. Creed joined Caterpillar in 1997 and has held numerous positions of increased responsibility across multiple divisions of Cat. He was promoted to CFO for Caterpillar's Energy & Transportation business segment in 2013, then to vice president of Cat's Finance Services Division in 2017. Creed also served as interim CFO for Cat in 2018. He then became vice president of the Oil & Gas and Marine Division and the Electric Power Division.

Bosch Rexroth announces Erwin Wieckowski, P.Eng. as the new president and CEO of Bosch Rexroth North and Central America based in Charlotte, North Carolina, USA.

Ian Bruce , chairman, Cameco, passed on Sunday, October 15 at his cottage in Ontario. He joined Cameco's Board of Directors in 2012 and became board chair in May 2018, bringing more than 30 years of experience in investment banking after serving as president and CEO of Peters & Co. Ltd. He also chaired the boards of MEG Energy Corp. and Qube Technologies Inc.
About - providing an abreviated version of the current print edition of E&MJ, WOMP is distributed throughout the world to decision makers in the global mining industry, the last week of every month.

Subscribe to E&MJ - To receive your own copy of the print edition of E&MJ, click here , and complete your details. E&MJ is available free of charge to qualified readers.

Contact - if you have views, opinons or comments or editoral that you would like to submit, we would be delighted to hear from you - click here

Top