The latest from the
World Mining Equipment
Video Library
View



E&MJ – A Trusted Partner

The value proposition for a business-to-business media outlet like Engineering & Mining Journal (E&MJ) can be narrowed to three areas: quality editorial, engaged readers and advertising support. E&MJ checks all three boxes. Mining Media International, Inc. (MMI) recently published the 2024 Media Kit for E&MJ. A copy of the kit can be requested at www.e-mj.com. It provides key information that savvy mining marketers already know, but readers and mining companies may not: How to work with E&MJ to reach a wide audience of decision makers in the mining business worldwide.

One of those key pieces of information is the 2024 Editorial Calendar, which describes when the E&MJ editorial team will be writing about certain subjects. The editors, strive each month to deliver balanced reporting on technical developments with mining and mineral processing methods and equipment. Their bylines are visible on the feature articles .... read more


Steve Fiscor, Publisher & Editor in Chief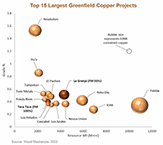 First Quantum Buys Stake in the La Granja Copper Project in Peru
After receiving regulatory approvals from the Government of Peru, First Quantum Minerals Ltd. has acquired a 55% stake in the La Granja copper project from Rio Tinto for $105 million and will become the operator. The company said it will also provide as much as $546 million of initial funding for the project. Part of the initial funding will be used to complete a feasibility study over the next .... read more
Traders Sentenced for Attempted Gold Market Manipulation
Two former precious metals traders at JPMorgan Chase & Co. were sentenced as part of a gold market manipulation scheme that spanned more than eight years, involved tens of thousands of unlawful trading sequences, and resulted in more than $10 million in losses to market participants. Gregg Smith, 59, of Scarsdale, New York, was sentenced to two years in prison and a $50,000 fine. Michael Nowak, 49, of Montclair, New Jersey, was sentenced to one year and one day in prison and a $35,000 fine .... read more

Top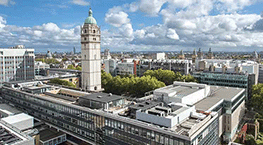 Rio Tinto Commits $150M to Centre for Future Materials
Rio Tinto has committed $150 million to create a Centre for Future Materials led by Imperial College London to find innovative ways to provide the materials the world needs for the energy transition. The 'Rio Tinto Centre for Future Materials' will fund research programs to transform the way vital materials are produced..... read more


EPA and Army Amend WOTUS Rule
The U.S. Environmental Protection Agency (EPA) and the U.S. Department of the Army announced a final rule amending the 2023 definition of the Waters of the United States (WOTUS), saying it conforms with the recent Supreme Court decision in Sackett v. EPA. While the EPA said its action provides the clarity that is needed to advance projects, many argue that it does not. The agencies' 2023 Rule defining WOTUS was not directly before the Supreme Court. The decision in Sackett, however, made clear that certain aspects of the 2023 Rule .... read more


| | |
| --- | --- |
| AROUND THE WORLD - USA & CANADA | |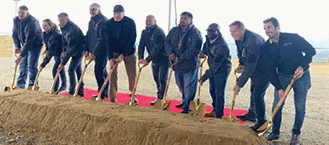 Contango Begins Mining at Manh Choh in Alaska
Contango ORE, Inc. announced that mining operations have started at its 30% owned Manh Choh mine, located near Tok, Alaska, U.S.A. With all major contracts, bonding and permitting in place, the project remains on track and on budget to bring Contango's 30% interest in .... read more


Lucky Friday Shaft Damaged by Ground Fall, Fire
The Hecla Mining Co. reported that a fall of ground occurred in the Lucky Friday No. 2 shaft at an unused station that was under repair. The No. 2 shaft serves as a secondary egress. While a full inspection had not occurred at the time, the company said the failure appeared to be caused by a fire that was contained and under control. Steps were being taken to ensure the fire was extinguished before normal ventilation is re-established. No personnel were in the mine at the time of the failure and the Mine Safety and Health Administration (MSHA) was notified ....read more

Top
UEC Acquires Uranium Exploration Projects in Saskatchewan
Uranium Energy Corp (UEC) said it has closed a purchase agreement with Rio Tinto Exploration Canada Inc. to acquire a portfolio of exploration-stage projects in the Athabasca Basin, Saskatchewan, Canada for C$1.5 million ($1.1 million). The company has acquired a 60% equity stake in the Henday Lake joint venture, 100% of the Milliken project, and a 50% equity stake in the Carswell joint venture project. With this transaction, UEC has added an additional 44,444 acres of prospective ground in the Athabasca Basin to its existing .... read more


| | |
| --- | --- |
| AROUND THE WORLD - Latin America | |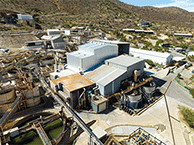 First Majestic Sells La Parrilla to Golden Tag
First Majestic Silver Corp. has closed on its previously announced transaction to sell its past-producing La Parrilla silver mine located in the state of Durango, Mexico to Golden Tag Resources Ltd., after receiving approval from the Comisión Federal de Competencia Económica (COFECE) and the TSX Venture Exchange as well as the completion of other customary closing conditions .... read more


Top
Cerro Verde Plans Pit Expansion
Sociedad Minera Cerro Verde is planning to close its crushing-hydro plant this year to accommodate a pit expansion, according to Manuel Aragon, manager of Cerro Verde's shared services and Center of Excellence. Speaking at a conference organized by the Institute of Peruvian Mining Engineers, Aragon said Cerro Verde's crushing- hydro plant will cease operations this year as the company plans to expand the pit in the area where the plant is located. The decision, he explained, was reinforced by the fact that the reserves ... read more


| | |
| --- | --- |
| AROUND THE WORLD - Australasia | |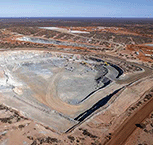 Albemarle to Acquire Liontown
Albemarle Corp., a global leader in lithium production, confirmed that it will be working toward the execution of a binding agreement to acquire Liontown Resources Ltd. Albemarle submitted a revised proposal for A$3 per share, which values the company at $4.3 billion on an equity value basis. The revised proposal is subject to several conditions before it would be binding, including due diligence to the satisfaction …. read more


Top

Thiess Wins Indonesian Nickel Mining Contract
Thiess has been awarded an A$240 million nickel mining contract with PT Halmahera Sukses Mineral, marking Thiess' second successful venture in the Indonesian nickel market this year and reflecting its capability to deliver world-class mining solutions for the metals industry. "We are excited by this new contract award, which underscores Thiess' expertise and strong track record in the Indonesian mining industry," Thiess Executive Chair and CEO Michael Wright said. "It reaffirms our commitment to providing safe, sustainable, and innovative  …. read more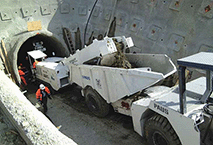 Orion Awards Trial Mining Contract for Prieska
Orion Minerals Ltd has awarded a 6-month trial mining contract to P2 Mining (Pty) Ltd. a subsidiary of South African mining contractor Newrak Mining Group to undertake the early works trial underground mining program at the Prieska copper-zinc mine in South Africa's Northern Cape Province. The trial mining will target the +105 Level Crown Pillar, using conventional …. read more
Top
Trigon Restarts Production at Kombat Mine in Namibia
Trigon Metals Inc. announced the full restart of milling and processing at the Kombat mine. The company said it has succeeded in restarting copper concentrate production at the Kombat mine in Namibia, placing the project on track to meet commercial production targets by the end of September. On the evening of August 3, 2023, the company achieved the major milestone of turning on the mill's crushing facility and starting the flotation circuit. The plant has been running in 3-hour bursts as the Trigon team fine-tunes the equipment .... read more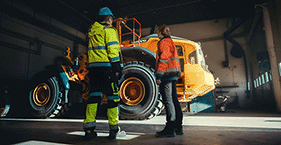 Volvo CE - Circularity in Motion
The shift towards a circular economy is key to the transition towards net zero carbon emissions. Keeping construction machines – and their parts – in action for longer, to maximise their useful life, is a core part of Volvo CE's sustainability ambitions. Volvo CE is moving from a linear business model in which they make .... read more


Top
Success in Reducing Mercury Levels in Sulphuric Acid
Sulphuric acid, a staple chemical for the mining industry, is also the world's most used chemical. According to the Statista database, the worldwide market volume for sulphuric acid is roughly 260 million metric tons (mt) per year. By 2029, it's expected to rise to 314 million mt. So, it's unfortunate that sulphuric acid often contains mercury, one of the most toxic substances known. Researchers at Chalmers University of Technology, Sweden, said they have now developed a method that can reduce the levels of mercury in sulphuric acid by more than 90% .... read more



| | |
| --- | --- |
| FEATURE - Flotation | |

Flotation Innovations Increase Throughput, Recovery
The newest releases are engineered to help miners achieve production, safety, and ESG goals

By Jesse Morton, Technical Writer

The leading suppliers in the flotation space are releasing new solutions that they say help a plant improve recovery and throughput while using less energy, manpower and chemicals. The solutions are also designed to help improve safety for both personnel and the environment. Reports from the suppliers and comments from their leaders reveal these advances are but stepping stones, meant to help miners with the challenges they face today and to be the basis of the solutions .... read more



For more companies with products in the Flotation market -
Go Here
| | |
| --- | --- |
| FEATURE - Planning Software | |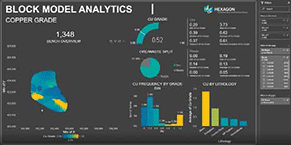 Emerging Trends With Mine Planning Systems
Using inputs from more data sources and cloud-based solutions, mine planners are generating field-executable plans more efficiently

By Steve Fiscor, Editor-in-Chief

The high tech catch phrase for 2023 will likely be artificial intelligence (AI) and machine learning. One of the places those tools will find a niche in mining is with mine planning systems. Miners gather and sift through tons of data during the mine planning process from the geological model developed during the feasibility stage to the hypothetical haulage scenarios in the preliminary .... read more

Top

For more companies with products in the Planning Software market -
Go Here
| | |
| --- | --- |
| FEATURE - Loading Points | |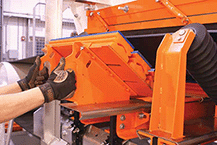 Even Flow is Essential to Keep Production on an Even Keel
Attention to the design and maintenance of feeders, chutes and transfer points often can eliminate or reduce material flow problems that degrade plant output

By Russell A. Carter, Contributing Editor.

Mineral process-plant design is focused on devising the most efficient method for turning highly variable, marginally valuable raw material into a consistent, high-value product. How valuable that product actually is depends heavily on market trends, but how consistent it is – in terms of available quantities, stability of output and content – is strongly influenced by plant layout and operational routines. Anything that slows or disrupts the intended flow of material through a concentrator will most likely result in inconsistent production and a variety of problems. Opportunities for flow disruption can occur anywhere in the plant .... read more


For more companies with products in the Feeders market -
Go Here
| | |
| --- | --- |
| FEATURE - Paste Backfill | |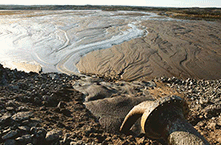 Perfecting Paste Pumping
We look at the evolving requirements and trends in pumping for paste backfill applications.

By Carly Leonida, European Editor.

The practice of backfilling underground mine voids using paste — a mixture of thickened tailings and/or waste rock combined with cementitious material — has seen a fresh wave of interest over the past decade. Studies are on the increase, as are enquiries for new equipment. Although the concept is not new (the first paste backfill applications were undertaken in the 1970s and 80s) a combination of heightened environmental, social and capital concerns surrounding new mines today mean that a greater number of operators are considering its use as part of greenfield designs. Peter Peschken, Key Application Manager for Mining and Ash .... read more

Top


For more companies with products in the Paste Backfill market -
Go Here
| | |
| --- | --- |
| Video Presentations | |
The latest listings from the World Mining Equipment Video Library - to view the video, click the image.
For more details on the Video Hub -

Go Here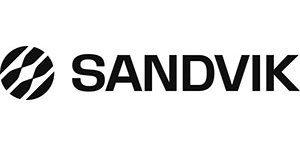 New Logotype and Visual Identity For Sandvik
Sandvik has released it's new visual identity, which it states, promotes the company's commitment to lead the shift towards digitally driven and automated industries. The new identity has been developed to suit the current position of the company as a technology leader enabling improved .... read more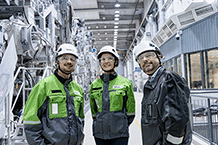 Valmet Ranked Most Attractive Employer For Engineers in Finland
According to a new study by Universum Valmet has been ranked as the most attractive employer among engineering professionals in Finland. The ranking was published in Universum's annual survey, which is the biggest employer attractiveness survey in Finland. Earlier this year, Valmet was ranked as the second most attractive employer among ....read more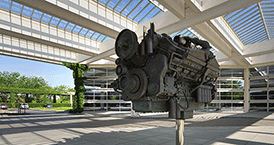 Cummins Approves Use of Unblended Renewable Diesel
Cummins Inc. has announced approval of their entire line of diesel high horsepower engines across all ratings for use with unblended paraffinic fuels, often referred to as renewable diesel, including hydrotreated vegetable oil. Utilizing renewable diesels like HVO are shown to reduce net greenhouse gas emission .... read more

Top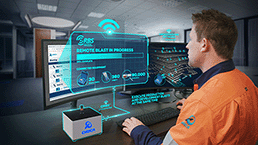 Orica's Latest Blasting System Brought To Mining Sector
Orica's (ASX: ORI) next generation centralised blasting system ORBS™ has made a leap into the digital world. Customers in the underground mining segment can now experience the benefits of the ORBS™ blasting system. ORBS™ (Omni Remote Blasting System) is Orica's latest generation centralised, electronic ....read more

Epiroc and Kamoa Copper Strengthen Partnership
Epiroc continues its successful partnership with Kamoa Copper SA in the Democratic Republic of the Congo winning its largest-ever order for the expansion of the Kamoa-Kakula Copper Mining Complex. The order includes Minetruck MT65 S haulers, the world's highest payload underground truck in the field, as well as Scooptram ST18 S loaders, Boomer 282 face drilling rigs, and Simba E70 S production drilling rigs .... read more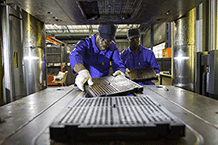 Multotec's Screen Panels Mitigate Fire Risk
Multotec has developed a range of flame-resistant rubber screen panels that self-extinguishes in under 60 seconds, thereby significantly reducing the risk of fire and the associated loss of valuable production time, plant and staff safety hazards. Multotec has responded to challenges facing iron ore producers in Australia by developing a rubber screen .... read more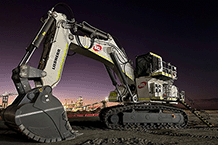 The Liebherr R 9300 Makes Australian Debut
Liebherr-Australia recently delivered an R 9300 mining excavator to long-term customer MACA. The R 9300 250-tonne class excavator is the latest excavator to be launched within Liebherr Mining's portfolio. MACA has added the new R 9300 250-tonne class excavator to its fleet at the Karlawinda Gold Project in Western Australia. The R 9300 – which joins three .…. read more

Top

Steinert – Bringing Sorting Technology To Mining
As the mining industry contends with more stringent environmental demands and ever more scarce resources, sensor-based sorting is gaining in importance as a substitute for or in combination with other processes. This technology enables valuable commodities in raw material to be cost-effectively enriched, taking the strain off downstream process stages. Pre-concentrated ore reduces mine-to-plant transport ....read more
SEPTEMBER 25-29, 2023: Perumin, Cerro Juli, Arequipa, Peru.
Contact: Web: https://www.perumin.com/
OCTOBER 23-27, 2023: XXXV Convención Internacional Minería be México 2023, Acapulco, México.
Contact: Web: https://www.convencionmineriamexico.mx
OCTOBER 31 – NOVEMBER 2, 2023: International Mining and Resources Conference (IMARC), Sydney, Australia.
Contact: Web: www.imarcglobal.com
DECEMBER 4-8, 2023: The American Exploration & Mining Association's annual meeting, Nugget Casino, Sparks, Nevada, USA.
Contact: Web: www.miningamerica.org
FEBRUARY 25-28, 2024: Society for Mining, Metallurgy and Exploration (SME), Phoenix, Arizona, USA.
Contact: Web: www.smenet.org
SEPTEMBER 24-26, 2024: MineExpo International 2024, Las Vegas, Nevada, USA.
Contact: Web: https://www.minexpo.com/
| | |
| --- | --- |
| WHO'S MOVING WHERE | |

Kirkland Lake Discoveries Corp. appointed Natalia Samartseva as CFO and corporate secretary.

Kristen Randall has joined Superior Industries, Inc., as the company's first official training coordinator. She will lead the build out and launch of Superior's Learning Management System.

AngloGold Ashanti appointed Richard Jordinson as COO, effective October 1, 2023. He replaces Ludwig Eybers, who retired in June. Jordinson joined AngloGold Ashanti in 2012 as general manager of Sunrise Dam, in Australia, where he was accountable for the mine strategy to transition the operation from open pit to large-scale underground operation. In 2017, he was appointed general manager for the Geita gold mine, AngloGold Ashanti's largest producing asset, where he led the team in Tanzania for more than four years. During that period Geita successfully transitioned to underground production across three separate mining fronts, established a new open pit mine at Nyamulilima and almost doubled mining reserves. Throughout that transition Geita was AngloGold Ashanti's safest operation, breaking all previous safety records and winning the AGA Global Safety Award for three straight years. In 2021, Jordinson was appointed senior vice president for AngloGold Ashanti's Ghana-Tanzania Business Unit, where Geita has continued to improve, Obuasi is ramping up toward world-class status, and Iduapriem has safely and reliably delivered to budget ahead of its proposed joint venture with Tarkwa that will create Africa's largest gold mine.

IGO Ltd. appointed Ivan Vella as its CEO and managing director. He has spent the last 20 years with Rio Tinto, and is currently chief executive, aluminum, and a member of the Rio Tinto Executive Committee. Prior to his current role, Vella was tasked with leading Rio Tinto's Iron Ore business in Australia when he was appointed as interim CEO following the Juukan Gorge tragedy, where he began to rebuild relationships with the the Puutu Kunti Kurrama and Pinikura people (PKKP).

Lucara Diamond Corp. named William Lamb as president and CEO and a director, replacing Eira Thomas. Eira Thomas co-founded Lucara in 2007, with partners Lukas Lundin and Catherine McLeod-Seltzer. She took on the role of president and CEO in 2018 and is credited with development and success of the Karowe diamond mine. Lamb served as CEO for Lucara from May 2011 to February 2018.

Hecla promoted Carlos Aguiar to vice president, operations. Over the past 27 years, he has worked in different roles and at various locations for Hecla, including vice president and general manager at the San Sebastian and Lucky Friday mines.

Vedanta Ltd. announced the appointment of former Alcoa COO, John Slaven, as CEO for its aluminum business, effective October 3, 2023. Slaven worked in key executive roles with BHP and with The Boston Consulting Group (BCG).

American Pacific Mining named Joness Lang as president. Most recently, Lang served as the executive vice president for Maple Gold Mines Ltd., where he played an important role in bringing Agnico Eagle in as a strategic partner.
About - providing an abreviated version of the current print edition of E&MJ, WOMP is distributed throughout the world to decision makers in the global mining industry, the last week of every month.

Subscribe to E&MJ - To receive your own copy of the print edition of E&MJ, click here , and complete your details. E&MJ is available free of charge to qualified readers.

Contact - if you have views, opinons or comments or editoral that you would like to submit, we would be delighted to hear from you - click here

Top