Sibanye-Stillwater Will Acquire Santa Rita Nickel Mine, Serrote Copper Mine
---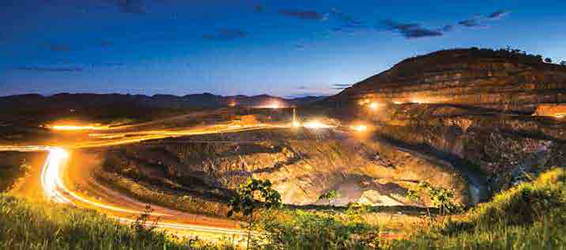 The Santa Rita mine produces on average 16,000 mt/y of nickel equivalent concentrate.

Sibanye-Stillwater signed a definitive purchase and sale agreement with affiliates of funds advised by Appian Capital Advisory LLP to purchase 100% of both the Santa Rita nickel mine and the Serrote copper mine, located in Brazil, for a cash consideration of $1 billion and a 5% net smelter return (NSR) royalty over potential future underground production at Santa Rita.

Sibanye-Stillwater CEO Neal Froneman said the transaction complements the Keliber, Sandouville and Rhyolite Ridge transactions announced earlier this year. "The transaction represents a unique opportunity for Sibanye-Stillwater to acquire significantly predeveloped and precapitalized, low-cost, producing nickel and copper assets with strong ESG credentials, which will continue to be managed by a high-quality team with a wealth of operating experience in Brazil."

Santa Rita is one of the largest nickel- cobalt sulphide open pit mines in the world, located in Bahia, Brazil, and includes a preliminary economic assessment (PEA)-stage underground project. The mine produces a sulphide concentrate suitable for downstream processing to produce battery precursors and has outstanding infrastructure resulting from significant historical investment. Serrote is a producing open-pit copper mine, currently in ramp up, located in Alagoas, Brazil, and developed at a cost of $195 million.

The company said the transaction represents an attractive opportunity to acquire two pre-developed and cash flow generating open-pit nickel and copper mines. There is also substantial long-term upside from the potential development of the underground mine at Santa Rita, with this project to be further studied and evaluated over the next 18 months.

The Brazilian-based Santa Rita and Serrote management teams are led by CEO Paulo Castellari, previously CEO of Mubadala's bauxite operation in Guinea and CEO of Anglo American's phosphates and niobium business in Brazil. The teams have committed to joining Sibanye-Stillwater. The transaction is expected to close in the fourth quarter of 2021.
---
As featured in Womp 2021 Vol 11 - www.womp-int.com