Lundin Mining Will Sell Remaining Specialty Cobalt Business
---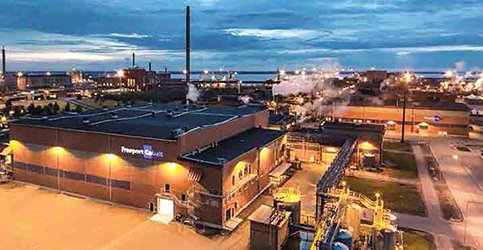 Jervois Mining will gain contractual rights to toll refine 6,250 mt/y of cobalt at the smelter in Kokkola, Finland at cost
until 2093. The capacity sharing agreement with Umicore will make it the second largest refined cobalt producer outside
of China.

Lundin Mining Corp.'s 24% owned subsidiary, Koboltti Chemicals Holding Ltd., has entered into an agreement to sell its specialty cobalt business based in Kokkola, Finland, (Freeport Cobalt) to Jervois Mining Ltd. Lundin said the business was no longer strategic to the company following the sale of its interests in Tenke Fungurume in 2016 and the cobalt refinery in Kokkola in 2019.

Jervois will acquire 100% of Freeport Cobalt for $85 million in cash and Jervois shares, plus working capital to be determined at closing. In addition, Lundin Mining and its partners will have the right to receive up to $40 million in contingent cash consideration based on the future performance of the business.

Under the terms of the agreement, the consideration at closing may include up to 9.9% of Jervois shares. Assuming a full allotment of shares, Lundin Mining currently estimates its net share of the proceeds, excluding contingent consideration, would approximate $42 million cash plus its pro-rata 24% share of up to 9.9% of Jervois shares.

The transaction is subject to the completion of Jervois financing and other customary closing conditions and is expected to close in the third quarter.
---
As featured in Womp 2021 Vol 08 - www.womp-int.com