Resolute Sells Interest in Bibiani Gold Mine
---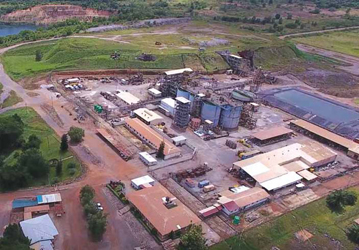 Bibiani is placed on care and maintenance after Resolute acquired it in 2014.


Resolute Mining has agreed to sell its interest in the Bibiani gold mine (Bibiani) in Ghana, through the sale of shares in Mensin Bibiani Pty Ltd., to Chijin International (HK) Ltd., a subsidiary of Chifeng Jilong Gold Mining Co. Ltd, for total cash consideration of $105 million. Resolute would receive a $5 million deposit when the agreement is signed and the remaining $100 million on completion of the transaction, which is expected in March 2021.

"Resolute is proud of its contribution to Ghana and pleased that our investments at Bibiani in exploration, feasibility studies, and community support will provide a strong base for future success and value creation," Resolute Interim CEO Stuart Gale said. Chifeng said it is committed to injecting the necessary capital immediately to achieve the rapid restart of Bibiani in the shortest possible timeframe. "We are delighted to have secured such a significant gold mining asset in the current market," Chifeng Executive Chairman Wang Jianhua said. "Resolute has defined an exciting future for Bibiani as a high margin, long life underground gold mining operation."

Transaction completion is conditional upon approval by Ghana Minister of Lands and Natural Resources, Australia's Foreign Investment Review Board, and various Chinese governmental approvals. Resolute is required to notify Chifeng if any superior proposal is received for Bibiani, following which Chifeng has 20 business days to match the offer. If Chifeng does not match the offer, either Chifeng or Resolute may terminate the agreement, upon which a break fee of $10 million will be payable by Resolute. The break fee is also payable by Resolute if Chifeng terminates the agreement due to a breach by the company of its obligations under the agreement.
---
As featured in Womp 2021 Vol 01 - www.womp-int.com