Portland Aluminium Smelter to Restart Capacity Lost After Power Outaget
---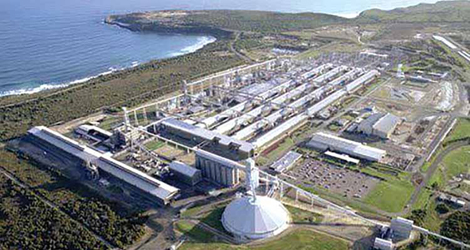 Prior to the outage, the smelter was operating at nearly 85% of its 385,000 mt/y nameplate capacity.
(Photo: Alcoa)


The Victorian and Australian governments and Alcoa Corp. announced that the Portland Aluminium smelter will restart capacity that had been lost due to a December power outage. In addition, Alcoa and energy provider AGL reached an agreement for the electricity supply for the smelter.

The four-year agreements with the governments and AGL will better position Portland Aluminium against market fluctuations and help maintain more than 500 jobs at the smelter.

"The Victorian state and Australian federal governments are strong proponents of the Portland Aluminium smelter, our employees, their families and the broader Portland community, and we thank them for their unwavering support," said Roy Harvey, chief executive officer of Alcoa. "Today's government and energy agreements will help make the Portland smelter more resilient against market volatility, maintain hundreds of jobs and provide a bridge to a potential long-term energy solution."

Alcoa of Australia Chairman and Managing Director Michael Parker added, "The recent displays of support have been outstanding, and our sincere thanks go to everyone who has worked with us to make these agreements possible. I acknowledge in particular the state of Victoria for its determination and tireless support and the Australian federal government in helping us achieve this positive outcome for the Portland community. To our employees, your hard work to stabilize the plant and your flexibility in taking annual leave after the outage is greatly appreciated. Our focus now will be on restoring capacity quickly and safely."

Alcoa will immediately begin work to restart smelting capacity that was lost due to the fault on the Victorian transmission network in December, which caused a five hour power outage at the smelter. Restoring the curtailed production is expected to take approximately six months. Prior to the electrical fault, the smelter had been operating at nearly 85% of its nameplate capacity of 385,000 metric tons per year.

Terms of the electricity agreement with AGL were not disclosed. As previously announced, the power outage at Portland Aluminium smelter is not expected to have a significant, unfavorable impact on fourth-quarter results. Portland Aluminium is an unincorporated joint venture between Alcoa of Australia Ltd. (55%), CITIC Nominees Pty Ltd. (22.5%), and Marubeni Aluminium Australia Pty Ltd. (22.5%). Alcoa of Australia Limited is owned 60% by Alcoa Corp. and 40% by Alumina Ltd.

On November 1, Alcoa Corp. announced it had completed the separation from its parent company Alcoa Inc. (now named Arconic Inc.) and began operating as an independent, publicly traded company.
---
As featured in Womp 2017 Vol 02 - www.womp-int.com